Our Story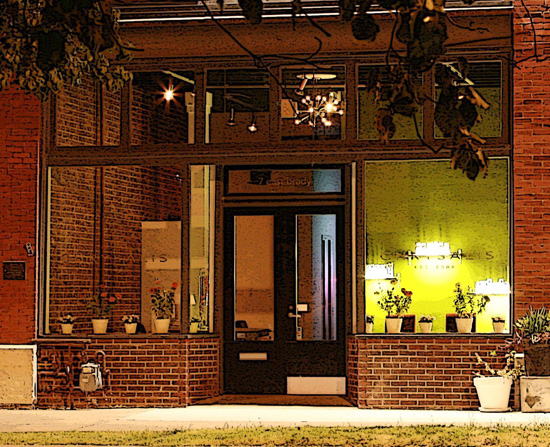 Our History
Chrysalis was established in 2006. The Salon was first to emerge in the midst of the burgeoning Brady Arts District. In our vision, we could see a great neighborhood developing that would house residences, museums, studios, restaurants, clubs and retail offerings – all in the warm brick buildings of parts of the original town of Tulsa.
The Spa was added in 2008 to compliment our hair services. The Spa facility provides our clients with a intimate environment to pamper their Aesthetic needs. Massage is the all time favorite with facials and skin treatments rounding out the full service menu.
Medical Spa applications were added in 2009 allowing us to partner with a physician to provide the highest application level of BOTOX® and Latisse®. These services are available individually or in a group setting.
In 2010, Chrysalis became the Spa & Salon of choice for The MAYO Hotel. For the convenience of the Hotel Guests, we provide in-room services such as massage and event up-dos with no additional out-call charge. We also provide a variety of services to special group events which can include any combination of massages, facials, nails or even BOTOX parties. Birthday, reunion, corporate appreciation and bachelorette parties are among the most popular.
In The Fall of 2012, Chrysalis began to work with Griffin Communication's News On 6 News Team. Chrysalis provides hair and make-up services for the anchors and reporters for KOTV and CW ranging from actual application to consultation.
Chrysalis continues to grow with the expansion of our neighborhood, The Brady Arts District. We are proud of our involvement in the promotion of our old-town area that is now an exemplary contemporary urban community and provide services for many of the residents and visitors.
Our Philosophy
"To provide Tulsa with experiences it has never had before." This has been the guiding mantra of Chrysalis since its inception. It starts with our décor. Termed "subtle chic" we enjoy clean lines that combine with the warmth of the brick walls – a blend of nostalgia and contemporary.
With this in mind, we have brought products and services that are unique to Chrysalis. Our hair and skin care products are based on natural ingredients. PHYTO, which produces our hair care line, has been the basis of all natural line since 1956. These botanical products give you a confident feeling that allows you to feel good as well as look good.
The REN Skin Care line is an exclusive offer of Chrysalis – no other spa in Oklahoma carries this line composed of 100% plant and mineral derived actives and which is free from skin-unfriendly synthetic ingredients. REN's philosophy of Clean Skincare can be summed up in three words:Performance, Purity, Pleasure.
Chrysalis is the only Spa in Oklahoma to offer a Gold Leaf Facial. This unique experience actually utilizes fine gold leaf as part of the skin treatment to accelerate production of collagen and cell growth.
Chrysalis continues to investigate new products and processes which will offer our clients a specialized array of quality experiences they will find in no other Tulsa location.